AC READING LAMP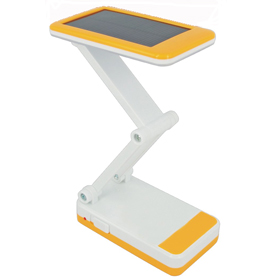 Reading Lamp CTL-RL122
1.Capacity:1100mAh
2.Packing:1PC/BOX,60PCS/CTN
3.CBM:0.059
4.G.W(kg):23
The characters of LONTOR rechargeable Torch:1. Specifications
a. With high capacity (1100 mAh) maintenance-free rechargeable lead-acid battery.
b. Recharged cycle is over 350 times.
c. With 15 super bright, long life & energy saving SMDs.
d. Can be used by AC or DC function.
e. With solar panel, which can charge the lead-acid battery.
f. Lighting time lasts for about 4.5 hours with strong light, and 8 hours with dim light after full charging.
Product content:
2. Instructions
a. 2 steps switch: Push the switch forward for dim light, push again for strong light.
b. Charging by AC power supply: Connect the charging port with the power cord, then put the plug directly into the socket (AC110-230V), the charging starts when the charging indicator is on. The normal charging time is 12-15 hours.
c. Charging by solar panel: Make sure the sunshine is adequate, then put the lamp directly under the sun. The normal charging time is 24 hours.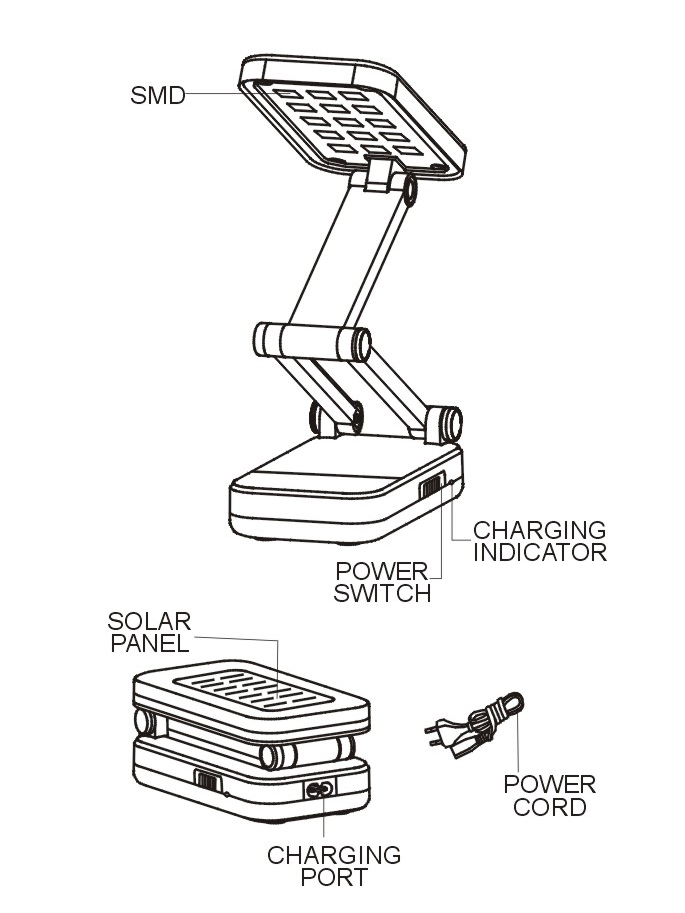 3. Cautions
a. Please charge in time before the light becomes dark entirely. If not being used for a long time, it should be charged every 2 months in order to maintain the battery life.
b. Do not touch the plug and do not turn on the light when being charged.
c. Keep away from rain or wet conditions.