RECHARGEABLE FAN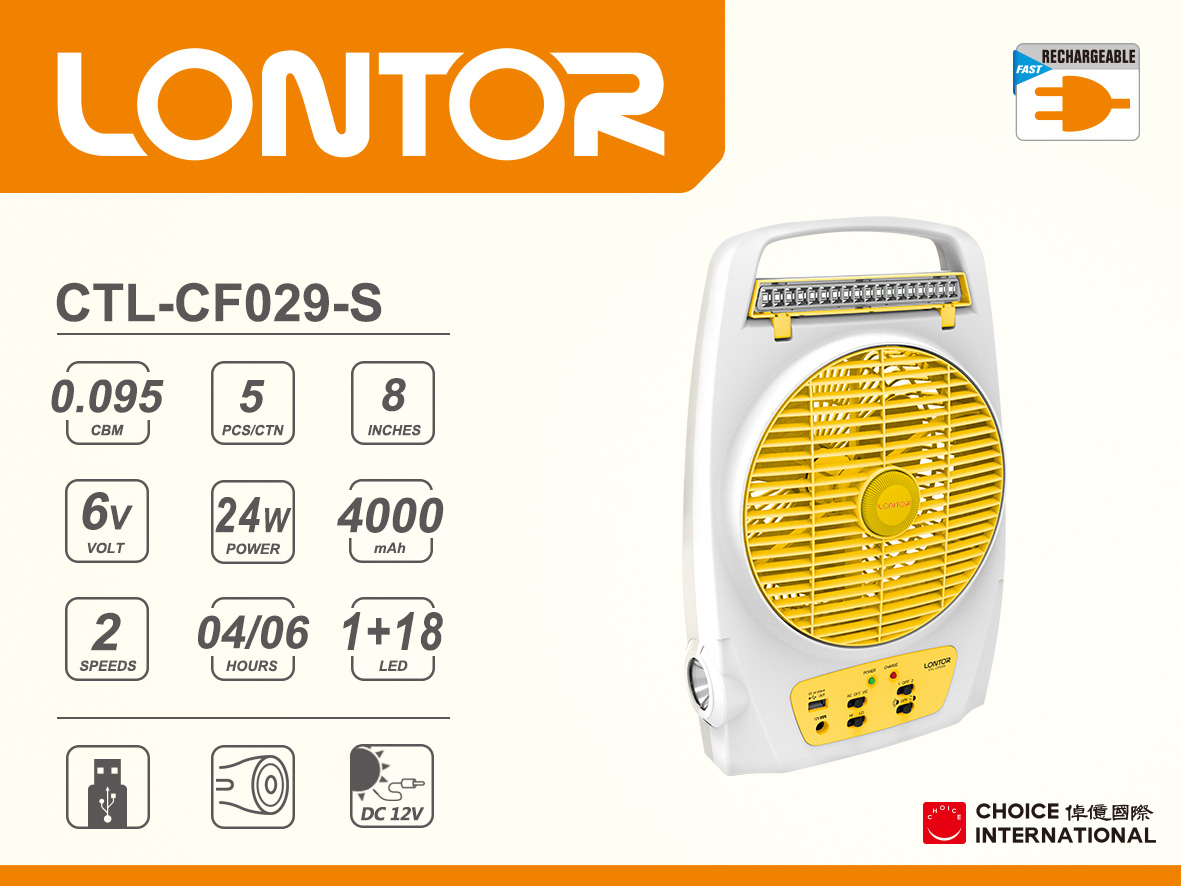 Rechargeable Fan CTL-CF029-S

The characters of LONTOR rechargeable Torch:
Product content:
Operation
1. Choose AC/DC function
When the product is plugged into the socket, please switch to "AC" position. Otherwise, please switch to "DC" position.
Please switch to "OFF" position to turn off the fan.
2. Fan function
Please switch to "HI/LO" position to activate high speed or low speed function.
3. Reading lamp function
Switch to "1/OFF/2" position to turn on or turn off the reading lamp.
4. Searchlight function
Switch to "强光标示/OFF/弱光标示" to turn on or turn off the searchlight.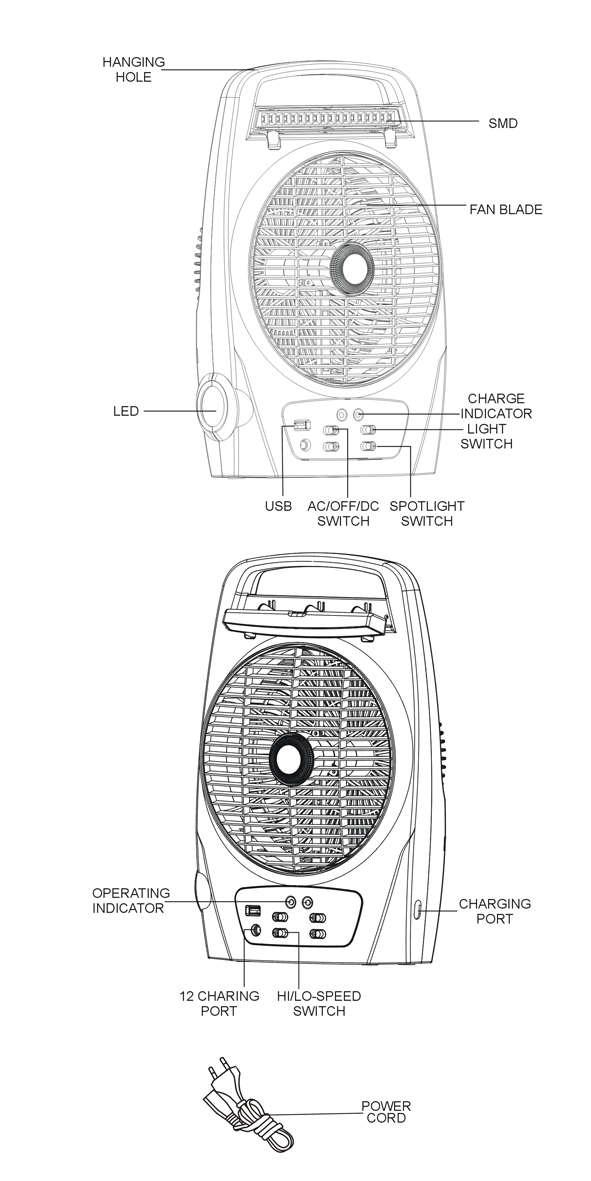 Caution
1. Children should be under supervision when using this fan.
2. To avoid electric shock, do not take the fan apart without qualified person.
3. Please charge the product after use. If not being used for a long time, it should be charged every 3 months in order to maintain the battery life.
4. The best temperature for using or charging the product is between 32°F and 104°F.